L.F. Kloppenburg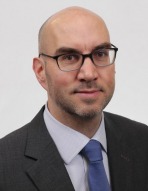 As a lawyer Rens Kloppenburg is a specialist in civil procedural law, liability and (general) contract law. Committed, focused and tenacious, he assists national and international companies in particular. Of course he may also take individual cases.
In his advisory and litigation practice Rens focuses on:
disputes, liability, claims and damages arising from contractual obligations or tort;
fulfilment, dissolution, termination and suspension of contractual obligations;
creating, modifying and evaluating (international) contracts; and
the enforcement of legal proceedings, if necessary by attachment and execution.
In this respect, Rens has extensive experience in the field of limitation of actions, damages, compensation law, personal injuries, professional and directors' liability and liability with regard to properties, products, agents, employees, representatives, supervisory bodies and construction agreements.
In 2004, Rens was sworn in as a lawyer. Before he was employed by Groenendijk & Kloppenburg's, he worked for years in the advisory and litigation practice of (medium) large (international) law firms in Amsterdam. Doing so, he has gained broad experience in various cases for (international) companies.
Since 2010, Rens has also been employed as an internal lawyer by the largest research and development institute of the Netherlands where he litigates and negotiates (European) contracts, research and development contracts, (purchase) contracts and damage claims. The business organizational and legal knowledge he acquired in this context are of great use to him in his advice and litigation practice for companies.
From August 2007 till august 2009, Rens was a member (secretary) of the Board of Directors of the Dutch Young Bar Association. Rens Kloppenburg is currently a member of the Association for professional liability and compensation law.
Rens has registered the following practice areas at the Dutch Bar Association: General Practice (Civil Law), Civil Procedural Law (Arbitration, Attachment- and Execution law, Litigation) and Company Law (Professional liability, Directors' liability). According to the standards of the Dutch Bar Association, Rens is obligated to obtain ten education points in each registered practice area each calendar year.
Publications:
"Connected agreements and the resolutive condition", Contracteren, December 2019
"Obligation to notify, obligation to investigate, tort and own fault", Magna Charta magazine Course Contract Law 2017-2018.
"Shortcoming and R&D projects: research into liability", Tijdschrift Aansprakelijkheids- en Verzekeringsrecht in de praktijk ("TAV"), June 2017
"Municipalities and unauthorized representation", De Gemeentestem ("Gst."), November 2015
"Liability of a director of the coordinator in case of (non-)payment of subsidy", Nederlands Juristenblad ("NJB"), June 2015
"Private enforcement of competition law: a Dutch perspective", The In-House Lawyer, July 2009
"Increase in private enforcement of competition law", Linex Legal, July 2008
"Competition law in the Netherlands", Competition and Antitrust Guide 2005, May 2005