L.F. Kloppenburg
Education
Dutch and European law Utrecht University and Universidad de Granada (2003)
Grotius Company and Liability (2014) (with credit)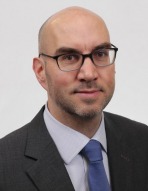 As a lawyer, Rens focuses mainly on:
disputes, liability, claims and damages arising from contractual obligations or tort;
fulfilment, dissolution, termination and suspension of contractual obligation;
creating, modifying and evaluating contracts.
He has registered the following principal legal practice areas in the Netherlands Bar's register of legal practice areas (rechtsgebiedenregister): Civil Procedural Law and Contract Law. Based on this registration, he is required to obtain ten training credits per calendar year in each registered principal legal practice area in accordance with the standards set by the Netherlands Bar.
In 2004, he was sworn in as a lawyer. He first worked for years at law firms in Amsterdam. Since 2010, he is an in-house lawyer at a research organisation. He is a member of the Association for professional liability and compensation law
Publications:
"Connected agreements and the resolutive condition", Contracteren, December 2019
"Obligation to notify, obligation to investigate, tort and own fault", Magna Charta magazine Course Contract Law 2017-2018.
"Shortcoming and R&D projects: research into liability", Tijdschrift Aansprakelijkheids- en Verzekeringsrecht in de praktijk ("TAV"), June 2017
"Municipalities and unauthorized representation", De Gemeentestem ("Gst."), November 2015
"Liability of a director of the coordinator in case of (non-)payment of subsidy", Nederlands Juristenblad ("NJB"), June 2015