D.J. Prins
Daniëlle Prins graduated cum laude from the University of Amsterdam in Dutch law. She previously completed her studies in Dutch language and literature. Danielle began her legal career at the Alkmaar District Court. In 2007 Danielle switched to the attorney profession.
Daniëlle serves both corporate and private clients and therefore knows the interests and strategies of both parties.
Daniëlle Prins strives for quick and constructive solutions, although she does not avoid court if necessary. You can expect high quality, a keen eye for the client's interests and custom-made solutions.
Daniëlle is an expert in both Labour Law and Social Security Law as well as in Family Law. She is a member of the Employment Law Specialization Association (VAAN) and the Family Law Specialization Association (vFAS).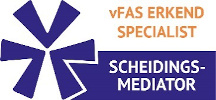 Labour Law & Social Security Law
In Labour Law, Daniëlle has considerable expertise in the areas of dismissal (including the expat exit), flexible employment relationships and sickness/re-integration. She wrote an overview article on the sanctioning of the sick employee (salary stop and salary freeze) in the professional journal Labour Law (in Dutch: "Arbeidsrecht"). Click here for the article. Payrolling also has her interest. She recently wrote a note on payrolling and non-compliance with labour law. Click here for the article.
Danielle also has much expertise in the field of Social Security. Daniëlle also regularly starts proceedings against the UWV (Sickness, Incapacity and Unemployment benefits: in Dutch: ZW, Wia and WW).
Family Law
Daniëlle Prins is also a passionate attorney in the field of Family Law. She acts firmly and energetically in family matters concerning custody, parental contacts with children and divorce, including child and partner alimony. She can also act as a divorce mediator. Daniëlle also teaches Family Law at the University of Amsterdam.
Danielle Prins has registered the following areas of law in the register of areas of law of the Dutch Bar Association: Labour Law, Social Security Law and Family Law This registration requires her to obtain ten training points in each registered area of law each calendar year according to the standards of the Dutch Bar Association.
Memberships
The Association of Family Lawyers and Divorce Mediators (vFAS) and the Employment Law Specialization Association (VAAN)
Areas of law