N.C. van Steijn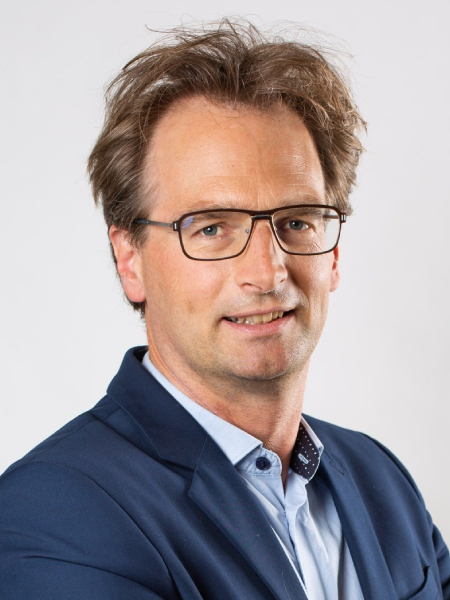 Niels van Steijn focuses on civil and administrative law in a broad sense. He has vast experience ranging from the drafting of various types of agreements to litigation before the Dutch supreme court (see here for his track record).
He also has special knowledge in the field of copyright and patent law and health and pharmaceutical law. Amongst others, he advises and litigates on compensation, classification, distribution, marketing and parallel imports of medical drugs and medical devices, permits (including pharmaceutical licenses and permits regarding clinical trails, medical research, publications, grants, medical fees, BIG register (regarding foreign training / work experience), relationships between the pharmaceutical industry and professionals, and unfair competition.
Furthermore, he has vast experience in drawing up, revising and negotiating various types of contracts, such as: service, licensing, cooperation, distribution, research and clinical trial agreements and terms and conditions. He is also experienced in procedures for the Medicines Advertising Code Foundation (CGR).
Examples of high-profile cases in the field of health law covered by Niels van Steijn:
Representing a pharmacist against a group of GPs who had a financial interest in a pharmacy ("Pharmacy Boxmeer"). In summary proceedings the Appeal Court of 's-Hertogenbosch held that such an interest is unlawful.
Advising pharmacists in negotiations with health insurers, adjusting clauses in contracts with health insurers, legal support in lobbying activities;
Representing pharmacists against a measure of the (former) College of Health Tariffs on reducing discounts and bonuses. The measure has (after adjournment) eventually been destroyed in appeal;
Advising on the establisment of pharmacies near the German border in connection with the delivery of pharmaceuticals to German patients;
Niels van Steijn also is experienced in the field of liability law. He assisted an employee, who had had an accident during a company outing, in a cassation case at the Supreme Court. The Supreme Court ruled in a leading verdict that the employer is liable for this.
In a long running wrongful birth case, the court of appeal decided issues as the statute of limitations and awarded damages for mental or emotional distress resulating from a breach of informed consent by a psychiatrist; see for the decisions: here, here and here.
He represented the Nederlandse Nietrokersvereniging CAN (association of nonsmokers) against the State of the Netherlands in a case before the Dutch Supreme Court. In one case, the Dutch Supreme Court upheld the ruling of the appeal court in The Hague that all cafes must be smokefree, with no exception for small cafes run by the owner. The Supreme Court ruled that this exception was in breach with the World Health Organization Framework Convention on Tobacco Control (WHO FCTC). In another case the Supreme Court ruled that smoking areas are also in breach with the WHO FCTC.
For more cases before the Supreme Court handled by Niels van Steijn click here.
Niels van Steijn has worked as a lawyer at Groenendijk & Kloppenburg's since 2007. Before this, from 1998, he worked as a lawyer at a large international law firm in Amsterdam. At this office he specialized in health law, pharmaceutical law, general contract law and patent law and copyright. In the period 2002 - 2003 he worked for a year as a lawyer at Leiden University, after which he returned to Amsterdam again. His work at the university entailed: giving legal advice to the Executive Board and the faculties in various civil and administrative areas (including cases in the field of intellectual property law, civil service law, privacy law and general contract law) and sitting as a secretary and member of various complaints, objections and appeals committees.
Niels has registered the following practice areas at the Dutch Bar Association: General Practice and Supreme Court Litigation ("Cassatie"). According to the standards of the Dutch Bar Association, he is obligated to obtain ten education points in each registered practice area each calendar year.
Publications
"Mobil Oil III, een uitvinding of een ontdekking?", E.M. Meijers Instituut, Leiden, 1999 (ISBN 90 70062 21 6) Published thesis on patent law, awarded the Jongbloed award for best legal thesis in 1998 at Leiden University;
Internet@advertising of Pharmaceuticals in Europe, C.F. Muller Verlag / Baker & McKenzie European Pharmaceuticals and Health Care Practice Group, 2000 (co-author of the Dutch chapter);
"Promoting Medical Products in Europe", C.F. Muller Verlag / Baker & McKenzie European Pharmaceuticals and Health Care Practice Group, 2004 (co-author of the Dutch chapter);
"Onderzoeksgeneesmiddelen en compassionate use", JGR Plus, issue.1, 2004. Article on the conditions under which unregistered medicines can be introduced in the market.
Memberships: Association Health Law, Copyright Association, Dutch Associaton of Civil Attorneys before the Dutch Supreme Court