Mediation
Mediation is becoming increasingly popular for solving or bringing under control conflicts of a personal or commercial nature. This is a response to another trend, namely, that the court is increasingly called on to settle disputes. Mediation is above all a noticeable method for divorce: divorce mediation. For the record: this is not meant to resolve relational problems, but an often faster and cheaper route to an amicable divorce, with less damage done to the relationship, also in the interests of any children.
Mediation is now "put on the market" by many providers.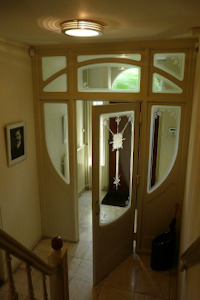 At Groenendijk and Kloppenburg Lawyer mediation is firmly rooted in a sound legal foundation. That is the guarantee for the client that he or she is not short-changed. The lawyer - divorce mediator may provide possibilities that differ from the standard solution of the court, but will always inform the parties about how the options discussed relate to the practice of the law. Then parties decide on the options in complete freedom. The mediator also monitors the procedures and the balance between the parties.
Mediation is not only used with an impending divorce to assist couples in making arrangements about alimony and distribution of goods and in preparing a parenting plan. Mediation can also be used later, if need be, if additional or new arrangements after the divorce have to be agreed on; for example, about the alimony at a change of circumstances or the custody of the children (parental access and custody mediation). We always aim at helping both parties, on the basis of thorough and complete legal information, using our understanding of psychological processes, to arrive at an optimal solution to the conflict for everyone concerned. Our careful approach of mediation also means that we can estimate at the beginning of our assistance, whether the dispute and the parties are suitable for mediation. If, at the start of the process, there is any doubt, the mediator will discuss this with the parties. This can be cost-effective and time-saving and avoid disappointment.
In the field of divorce mediation have LLM Ivo Pieters and LLM Frans Kloppenburg ample experience.